Storage and transshipment of bulk goods at the bulk terminal in Veghel
There is high demand for bulk goods in the North East Brabant region, particularly for the construction, agricultural, and food sectors. Through our bulk terminal at Zuid-Willemsvaart in Veghel, Van Berkel Logistics offers a range of options for storage and transshipment of goods. The bulk terminal is easily accessible via the A50 and N279. With our intermodal transport service, we are your partner for efficient transport solutions.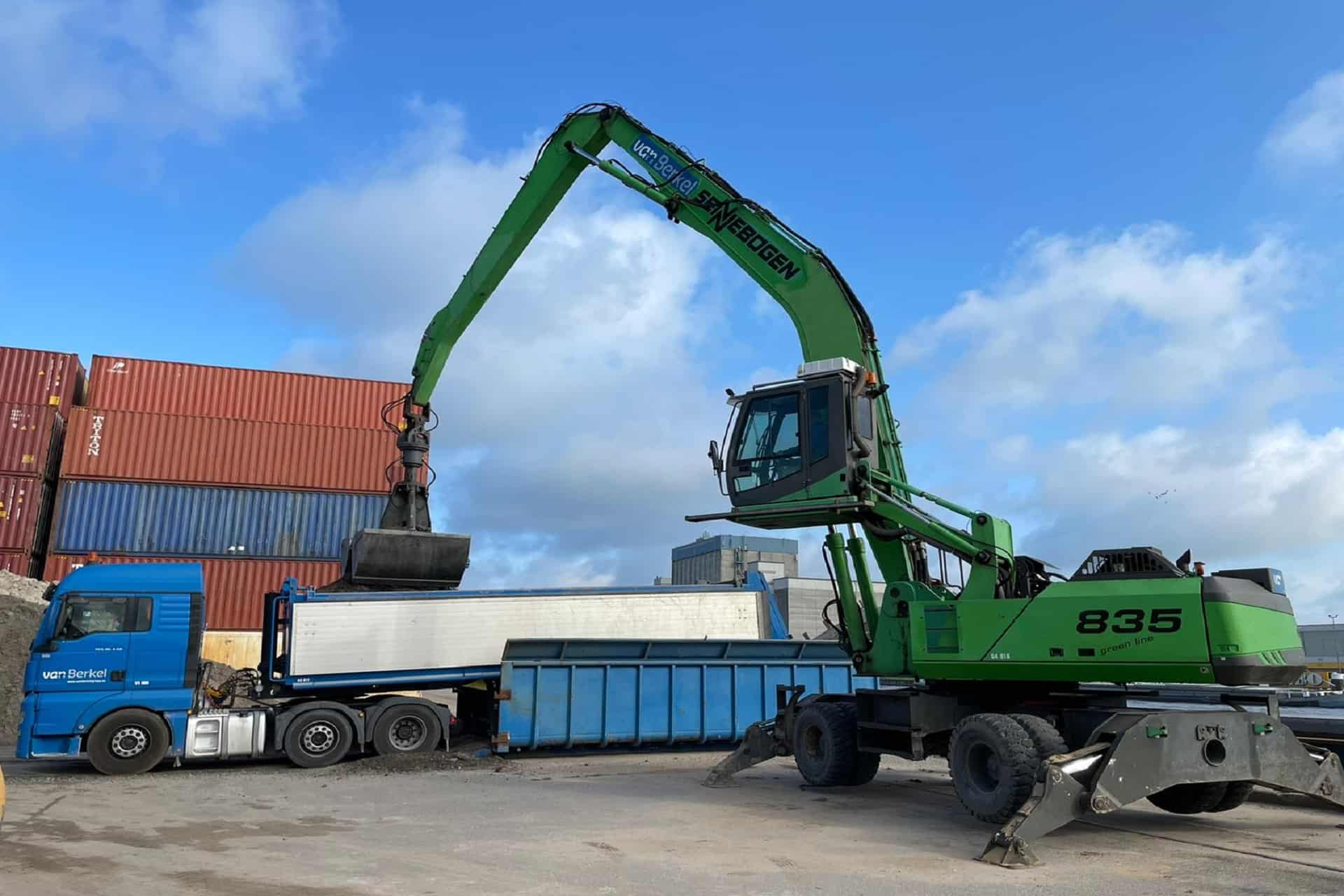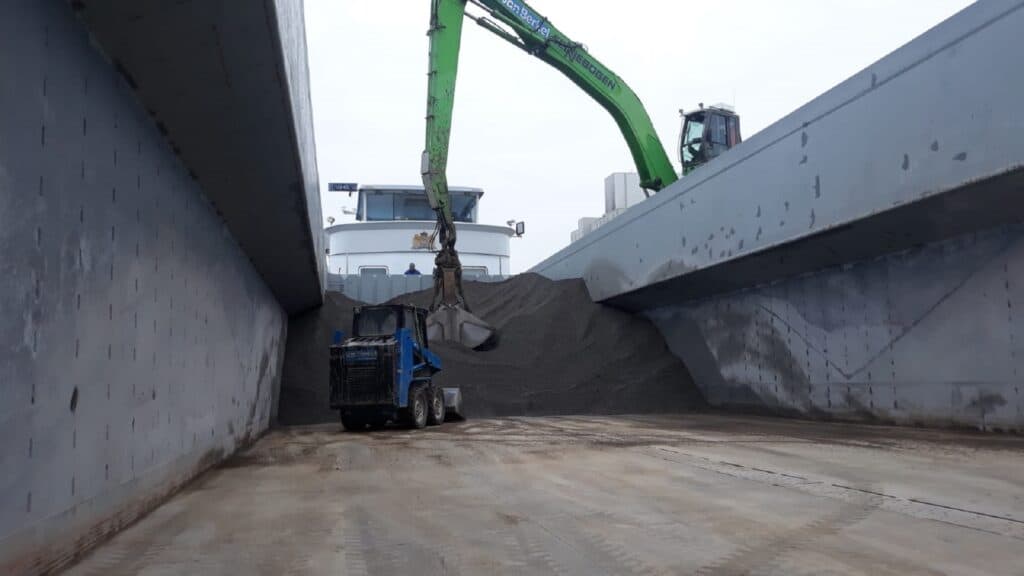 Agrobulk, construction materials, and residual substances
Our bulk terminal is a good 1.2 hectares in size and processes three product streams with storage and transshipment:
Agrobulk
Construction materials
Residual substances
Range of facilities for comprehensive service provision
The bulk terminal has a liquid-tight floor area of 8000 m2 and spacious storage areas. We also have flexible transshipment equipment available, including cranes, unloading hoppers, two weigh bridges for up to 70 tons, and an anti-spill/transshipment unit. These facilities, plus our extensive environmental permit, allow us to serve you in a number of ways:
Storage and transshipment
Loading into upright containers
Transport by road and water
If you would like further information about our storage and transshipment services, please get in touch.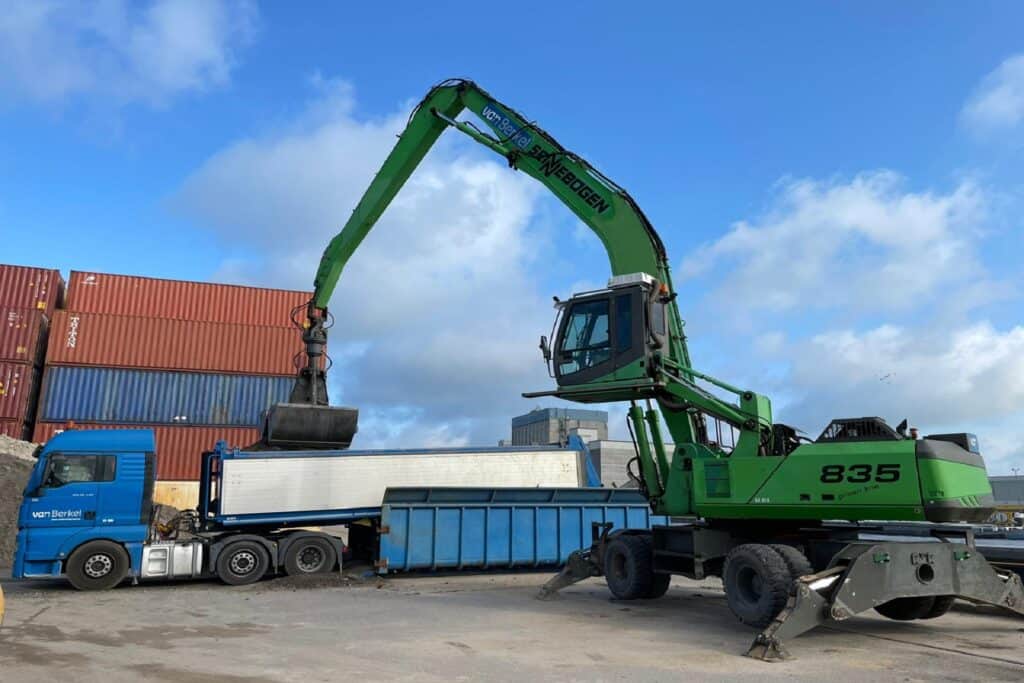 Services from Van Berkel Bouwstoffen & Transport
Bouwstoffen & Transport, or construction materials and transport, is one of the four businesses within the Van Berkel Groep. The business undertakes a number of activities at our bulk terminal location:
Acceptance and collection residual substances
Processing of substances into renewable products
Please visit the website of Van Berkel Bouwstoffen & Transport for further information about the services available.
Bulk transshipment in Oss
We offer bulk transshipment services at Inland terminal Oss in collaboration with OOC Terminals.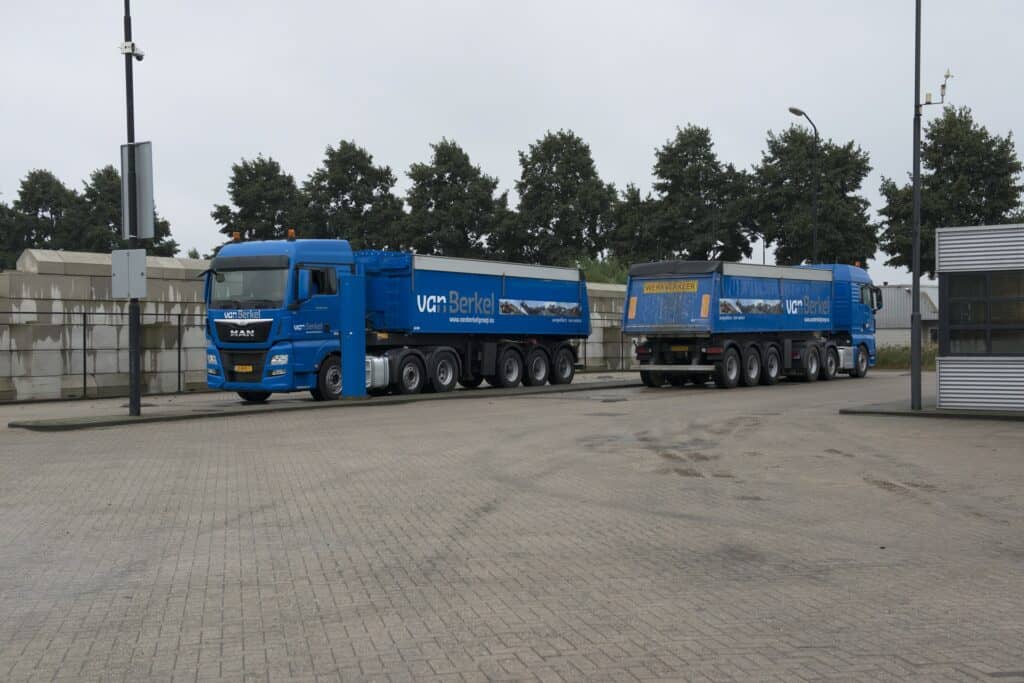 Learn more?
Would you like to know what we can do for you with our services of bulk logistics? Please fill in the contact form below and we will contact you.
Personal advice
I would like to tell you more about bulk logistics. Call or email me for the possibilities and tailor-made advice.