Inland Terminal Cuijk for inland navigation along the Meuse
Cuijk is home to one of Van Berkel Logistics' three inland terminals. From this location, we maintain inland navigation connections between sea ports in Rotterdam, Amsterdam, and Antwerp and the various shipping locations throughout the region. Here, region refers to an area encompassing all of North East Brabant, parts of Gelderland, North Limburg, and North Rhine-Westphalia in Germany. If you're looking to transport cargo by water to another location in Europe, you can! With our short sea and international services, we are the connecting link between the region and the rest of the world.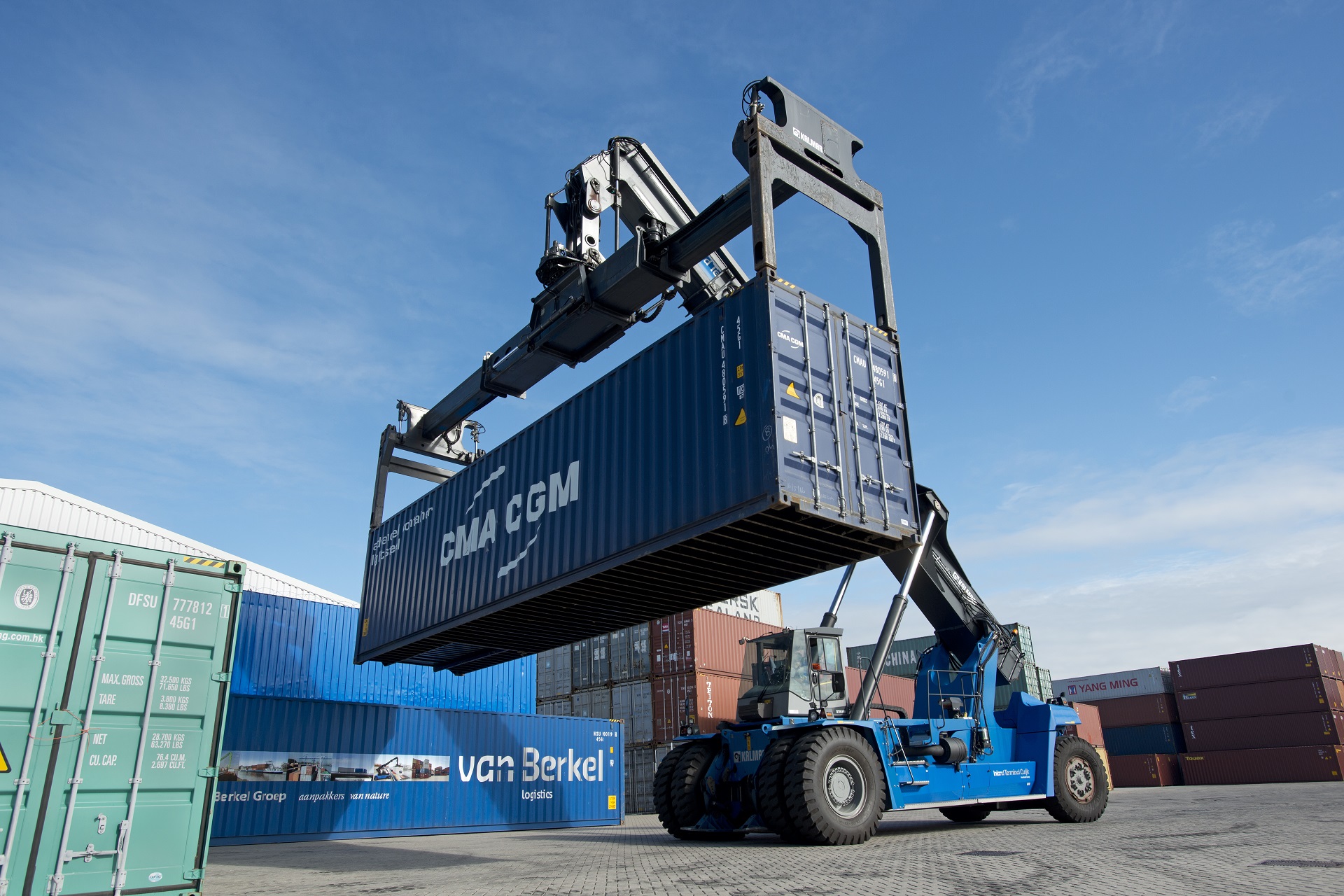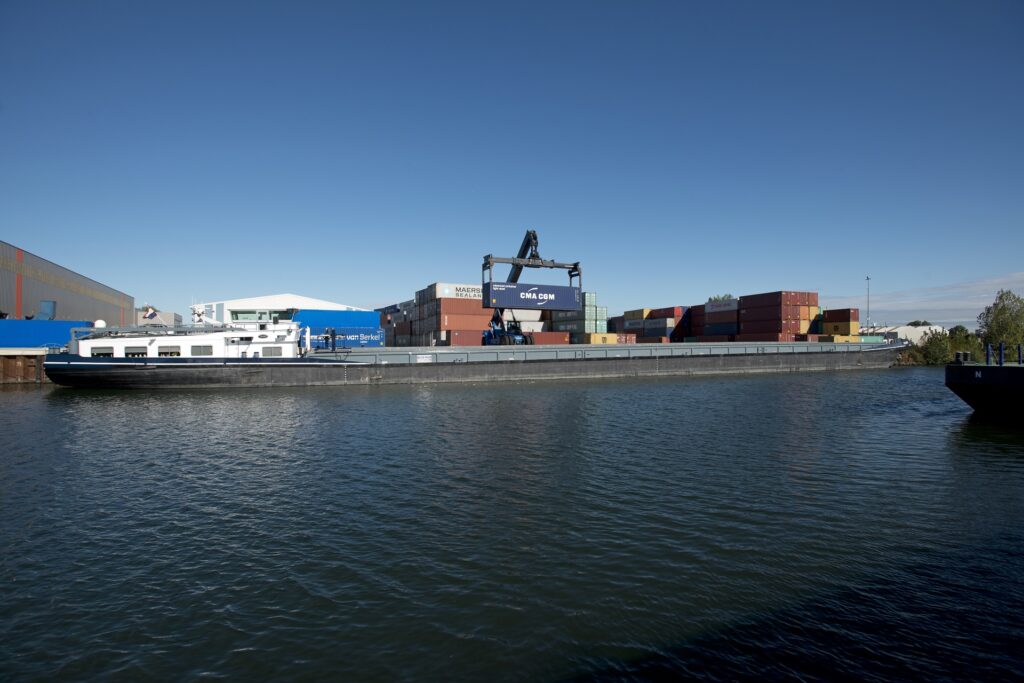 An important gateway in a powerful region
De regio Cuijk heeft een sterke industrie en handel, en The Cuijk region is rich in industry, trade, and innovative healthcare, and developments in food, pharmaceuticals, and healthcare represent the region's major economic pillars. With its favourable location on the Meuse and the A73 motorway along the border with Gelderland and Limburg, Inland Terminal Cuijk is an important gateway. Plus, with the A77/E31 nearby, it offers easy access to Germany's North Rhine-Westphalia and Ruhrgebiet areas.
Inland navigation terminal with wide range of services
Our terminal in Cuijk is the connecting link between inland navigation and road transport. In addition to storage and transshipment services, we take care of everything from door to door, including pre-transport and post-transport of goods by road. We also offer a range of complementary services for a full service logistics package, including container conditioning and load handling. Are you interested in the transport options that we have to offer?
---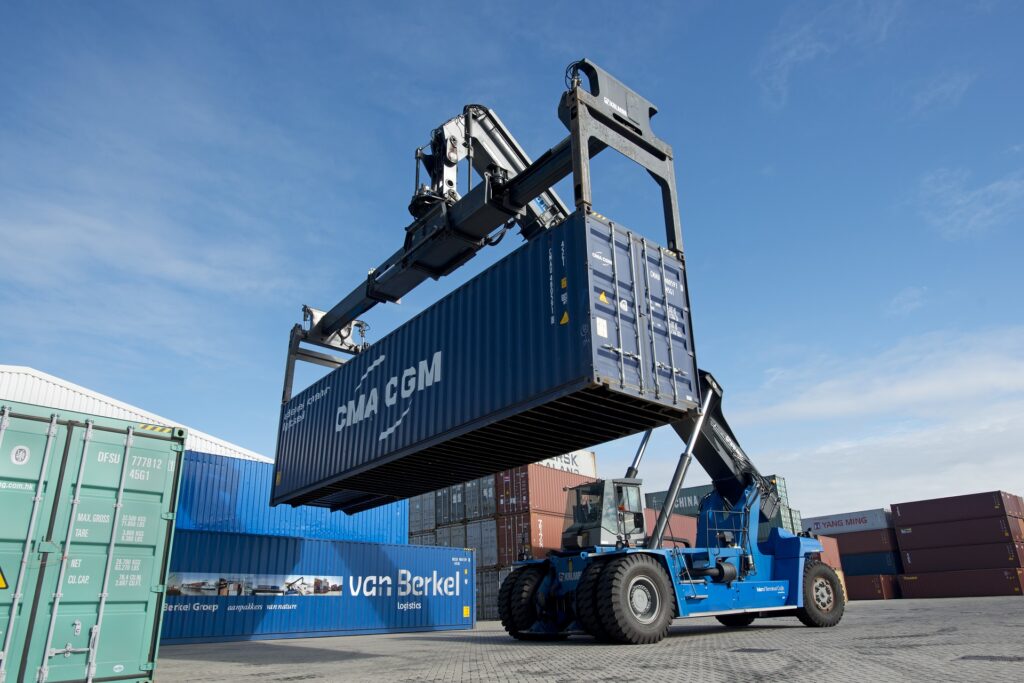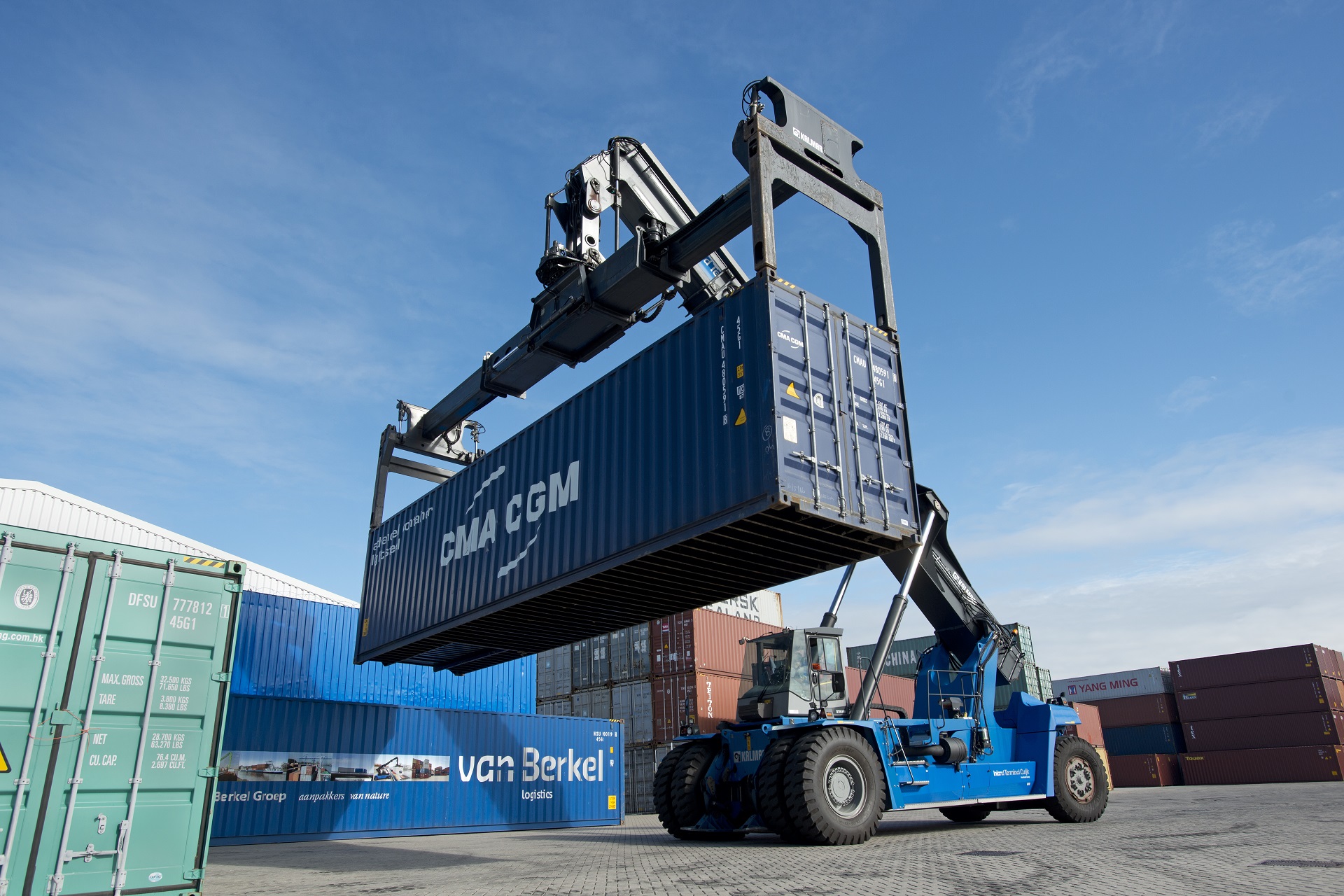 Inland Terminal Cuijk – important facts at a glance
Site area: 30.000 m²
Quay length: 200 metres
Storage capacity: 13.500 m2
Cranes: 3 reachstackers (45 tons) and 1 empty handler
Reeferplugs: 16 units
Vessel class: VA (156 TEU)
Container sailings: 10 sailings from and to the sea ports in Rotterdam, Antwerp, and Amsterdam
Economic developments in the Cuijk region
The Laarakker business park is currently under development immediately next to the A73, close to Inland Terminal Cuijk. As a whole, the business park has an area extending to around 66 hectares, 28 of which are reserved for businesses to environmental category 5.2. The proximity of the motorway, our terminal, and the railway makes Laarakker business park an attractive location for businesses in various industries. In addition, Weeze airport in Germany is just a 25-minute drive. Please visit the website of Laarakker business park for more information.
Learn more?
Would you like to know what we can do for you with our services at Inland Terminal Cuijk? Please fill in the contact form below and we will contact you.
Personal advice
I would like to tell you more about our service at Inland Terminal Cuijk. Call or email me for the possibilities and tailor-made advice.