Inland navigation to link North East Brabant with the world
With three inland terminals in Veghel, Cuijk, and Oss, Van Berkel Logistics maintains fixed connections between the sea ports of Rotterdam, Antwerp, and Amsterdam, North East Brabant and parts of Limburg and Gelderland. Plus, any location in Europe that is situated on a waterway. We are the connecting link between regional shipping locations and the rest of the world.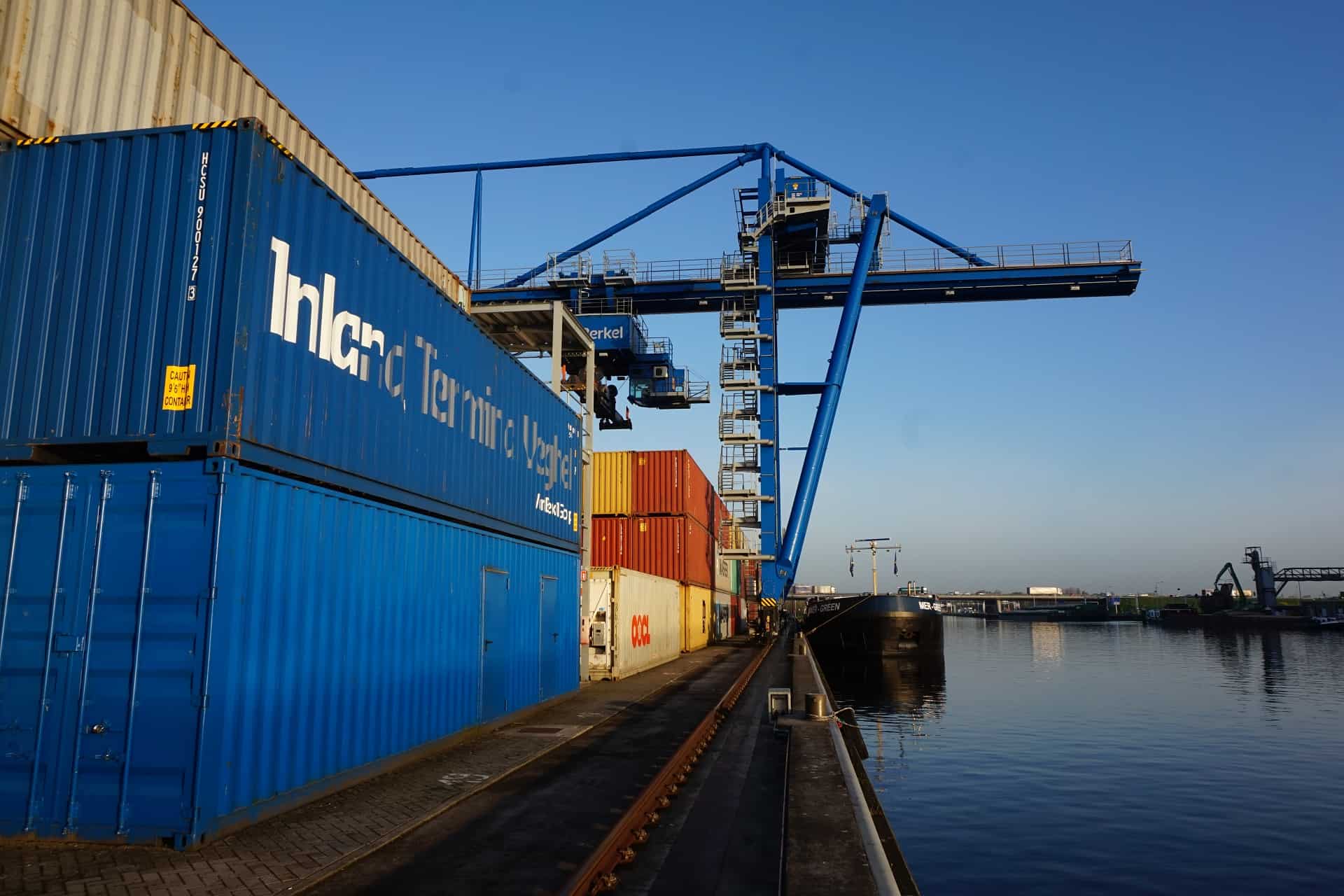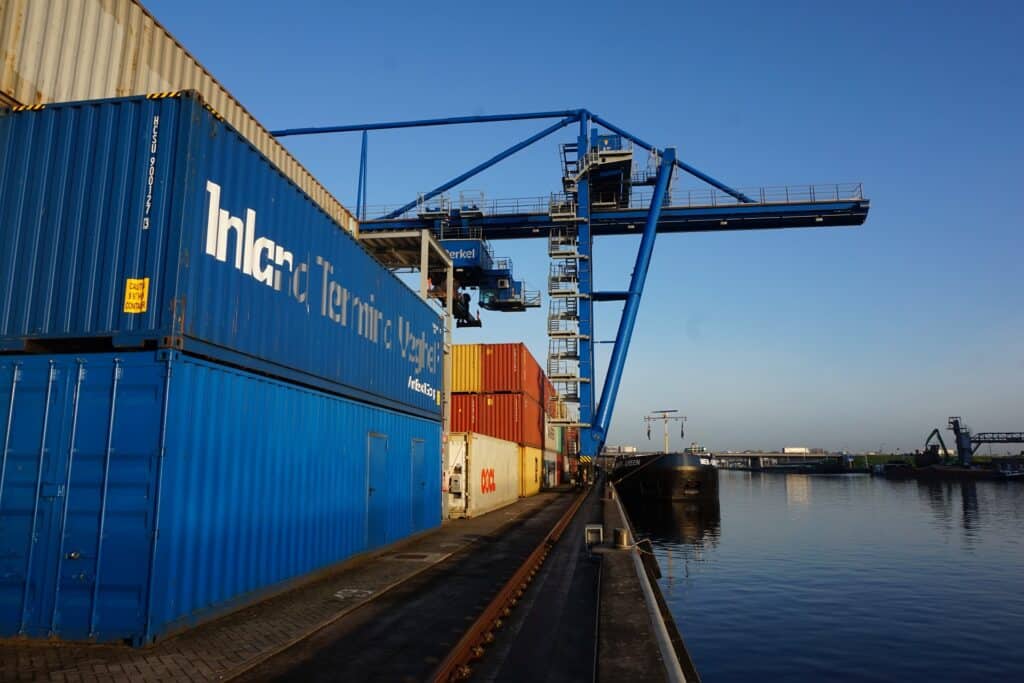 Coordination of multimodal transport from Veghel
Central scheduling, customer service, and administration at Van Berkel Logistics all take place at our office at the terminal in Veghel. From here, we handle all processes, coordinate transport, and maintain electronic communication with our chain partners.
Well-located inland navigation terminal
Inland Terminal Veghel is located on Zuid-Willemsvaart, close to the A50 and N279, and is one of the largest transshipment locations in the heart of North East Brabant. The canal is an important waterway en route from Maastricht to 's-Hertogenbosch, linking major industrial sites such as Weert, Helmond, and Veghel. An upgrade of the Zuid-Willemsvaart to vessel class IV has increased the options available for intermodal goods transport.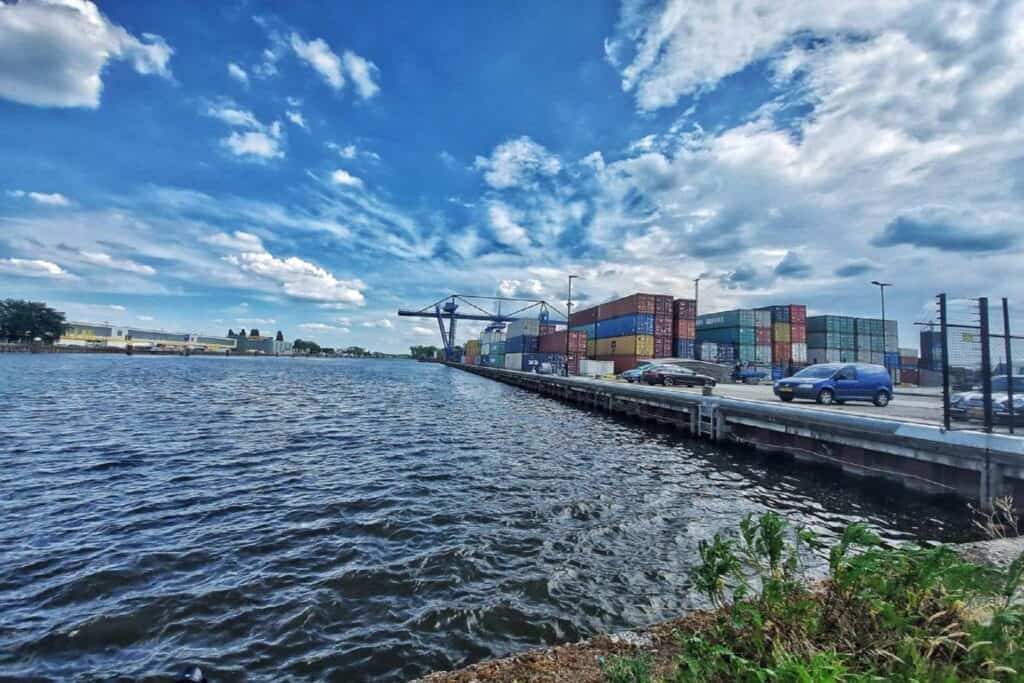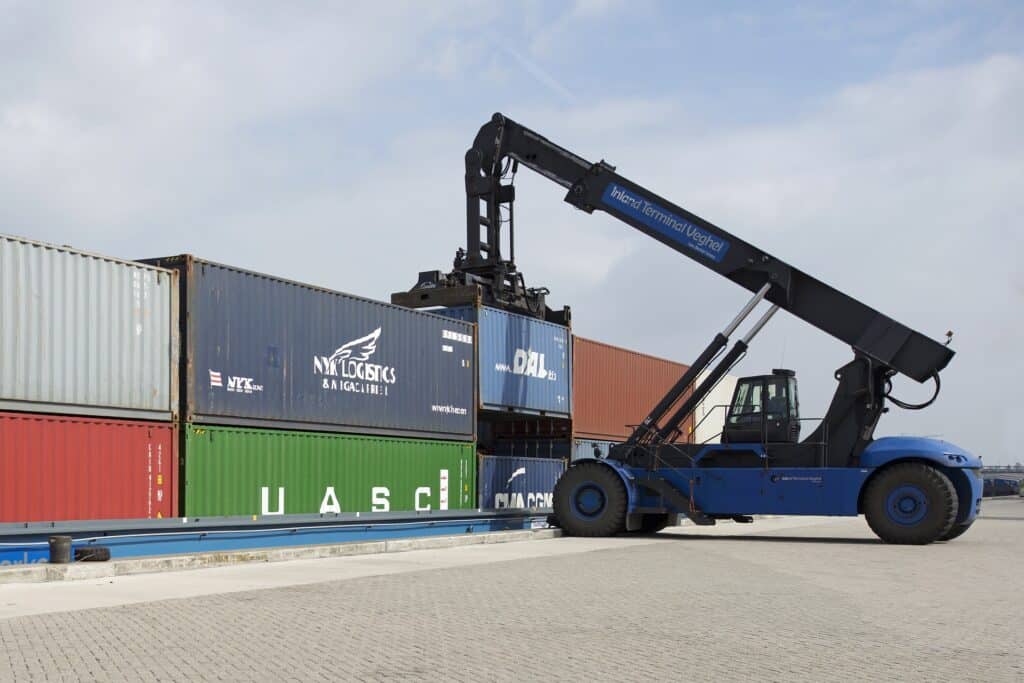 Full service logistics provider with container and bulk transshipment
Inland Terminal Veghel has every resource and facility for processing goods streams, including container and bulk transshipment. In addition to intermodal transport, we offer a number of customised services in the field of container conditioning and load handling.
Inland Terminal Veghel – important facts
Site area: 55.000 m²
Bulk area: 12.500 m²
Liquid-tight area: 8.000 m²
Container area: 35.000 m²
Quay length: 500 metres
Storage capacity: 3.000 TEU
Covered storage: Flexible
Security: Advanced security measures, allowing us to meet the requirements for our Authorized Economic Operator permit
Cranes: 1 electric gantry crane, 3 reachstackers (45 tons)
Reeferplugs: 102 units
Container sailings: 15 sailings from and to the sea ports in Rotterdam, Antwerp, and Amsterdam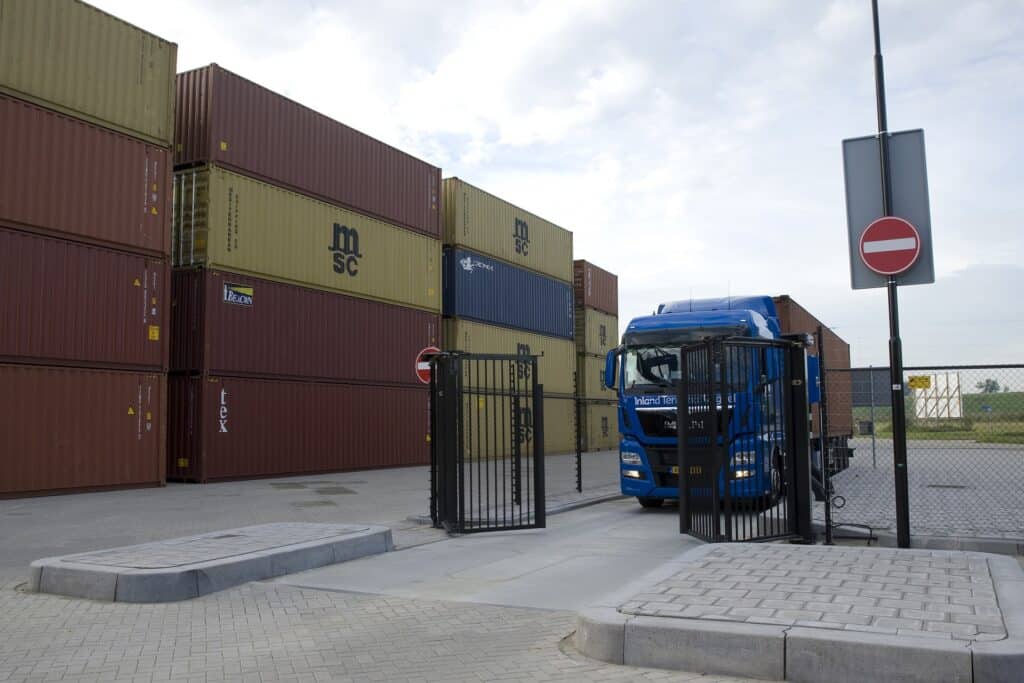 The role of logistics in the economic development of Veghel
Provision of logistics services is one of the three most important economic pillars of Veghel. The upgrade of Zuid-Willemsvaart to vessel class IV, an upgrade of the N279 to include flyovers, and the favourable location of the A50 all mean that the opportunities for intermodal goods transport have increased. This is also having a stimulating effect on the food and feed industries and is bolstering Veghel's ambition of becoming Europe's number-one 'food city'. Half of Brabant's food businesses, with an annual turnover of more than 1 billion euros, have their base here.
Foodpark Veghel
The local authority of Meierijstad is currently developing Veghel food park on the A50 to the south of Veghel – a new, 70-hectare business park. It offers a fertile climate for businesses interested in innovation and collaboration in the agrifood and logistics industries and the opportunities for efficient connection with their consumer and other markets. Veghel food park has already been named one of the top five locations in North East Brabant and is located in the vicinity of Inland Terminal Veghel.
Learn more?
Would you like to know what we can do for you with our services at Inland Terminal Veghel? Please fill in the contact form below and we will contact you.
Personal advice
I would like to tell you more about our service at Inland Terminal Veghel. Call or email me for the possibilities and tailor-made advice.