Permanent connections to sea ports from Inland Terminal Oss
Inland Terminal Oss lies on the Meuse and is one of three terminals from which Van Berkel Logistics maintains permanent inland navigation connections to sea ports in Rotterdam, Amsterdam, and Antwerp. The terminal also offers connectivity for the movement of goods by water to other locations in Europe. We are the connecting link between the region and the rest of the world in terms of both short sea and intercontinental transport. The region includes a range of shipping locations throughout North East Brabant, parts of Gelderland, North Limburg, and North Rhine-Westphalia in Germany.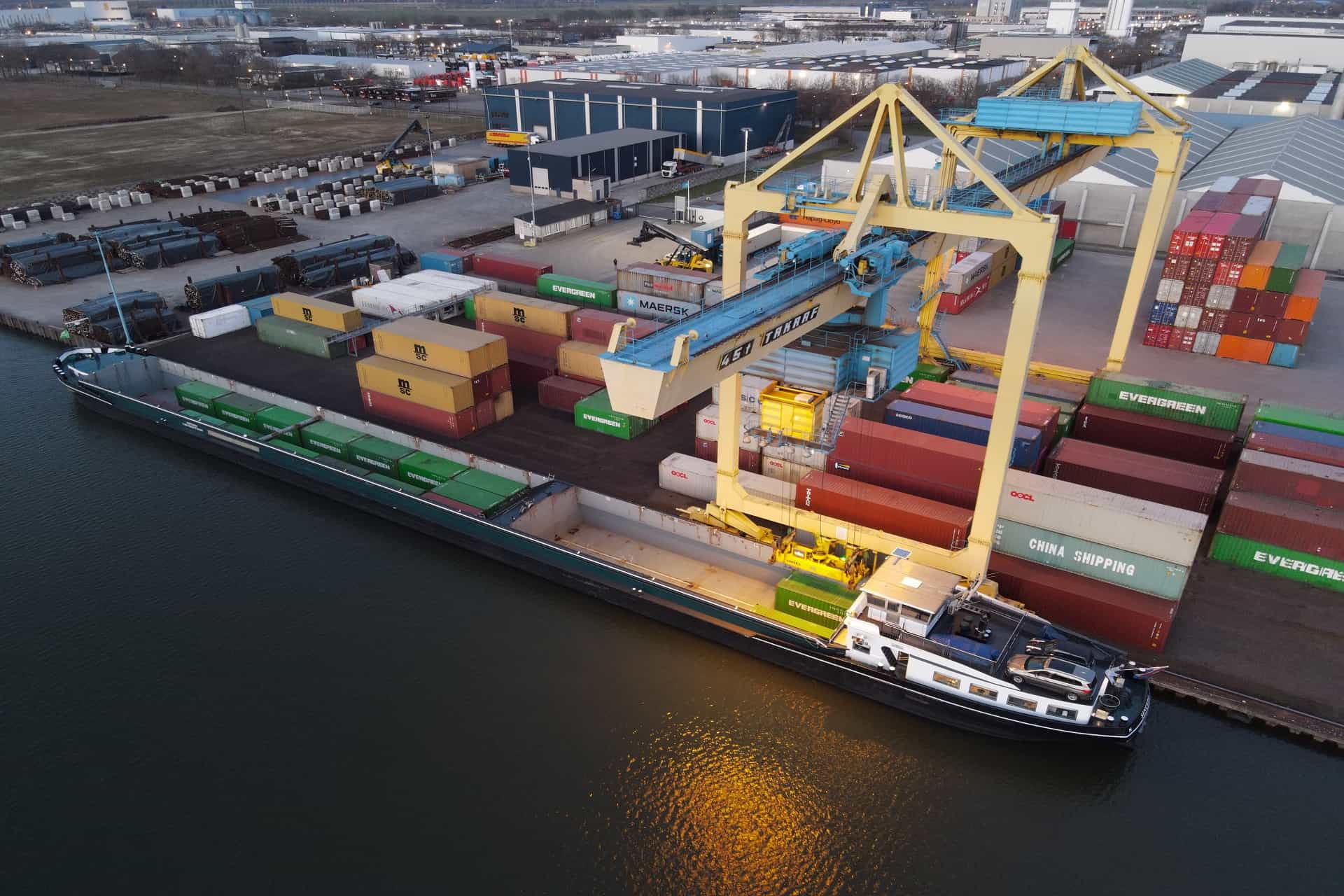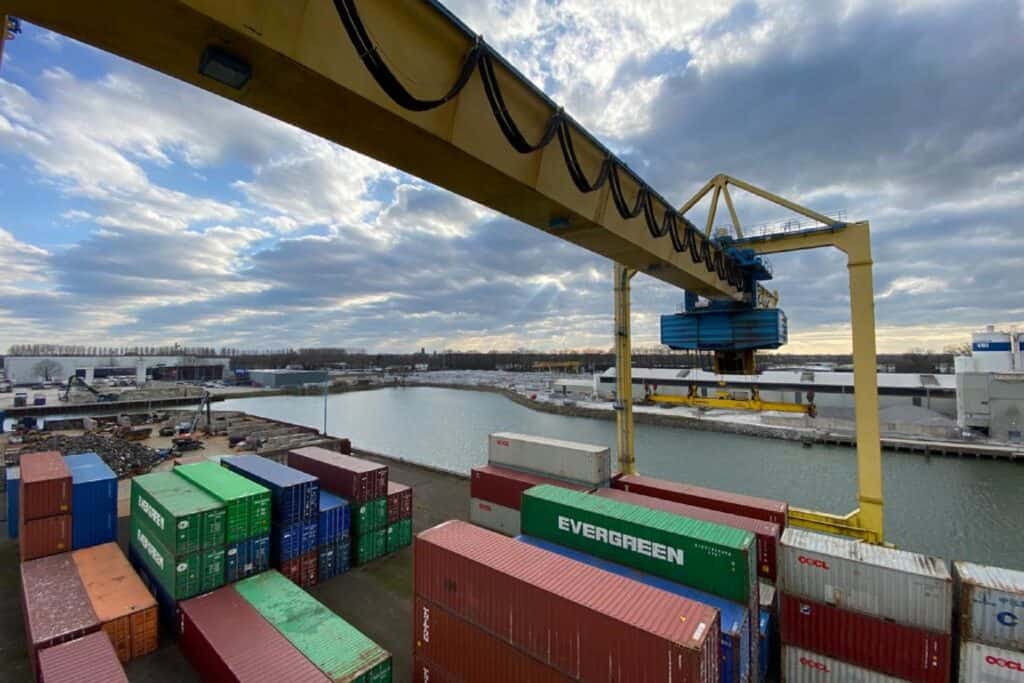 A terminal in a powerful region on the Meuse
With the A50 and A59 motorways nearby, our terminal in Oss is favourably located as a link between inland navigation and road transport. It lies in a powerful region, with robust businesses operating in industry, trade, and logistics.
Van Berkel Logistics' complete logistics service from Oss
In addition to storage and transshipment services, Inland Terminal Oss takes care of everything from door to door, including pre-transport and post-transport of goods by road. Along with intermodal transport, we offer a number complementary services, including container conditioning and load handling.
Regional economy with good accessibility
Oss is a modern manufacturing town with strong roots in the agrifood industry. The town is also easily accessible by road and by rail. Thanks to the large inland port, the region is easily accessible to large vessels up to and including vessel class V. The region's key industries are agrifood, life sciences, and logistics.
The ideal location for Vorstengrafdonk business park
Vorstengrafdonk business park is perfectly located in the 'armpit' of the A50 and A59. The Port of Oss, with our container terminal and railway connection, is no more than 5 minutes' drive away. This junction, a meeting point for different transport options, makes Oss an excellent location for logistics businesses and the manufacturing industry.
Development of Heesch-West business park
Heesch West business park is located between
's-Hertogenbosch, Bernheze, and Oss on the south side of the A59. The park offers space for logistics businesses, innovative concepts for construction and the circular economy, and for regional businesses interested in the location.
Inland Terminal Oss – important facts at a glance
Site area: 20.000 m²
Quay length: 200 metres
Storage capacity: 13.500 m2
Cranes: 1 gantry crane, 2 reachstackers (45 tons)
Reeferplugs: 40 units
Vessel class: VA (156 TEU)
Container sailings: 10 sailings from and to the sea ports in Rotterdam, Amsterdam, and Antwerp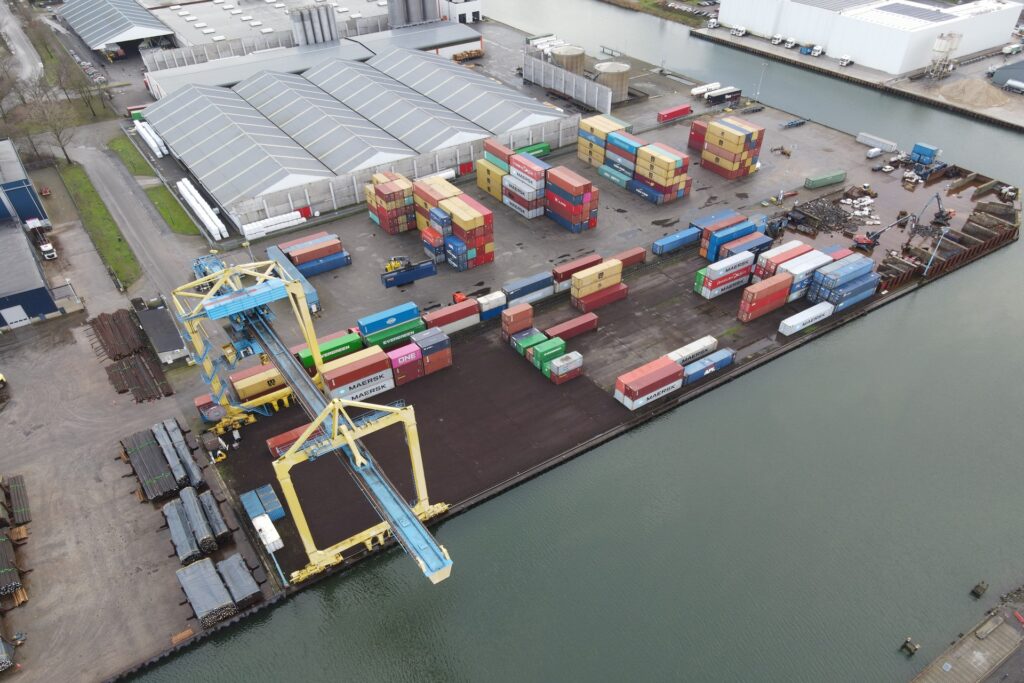 Learn more?
Would you like to know what we can do for you with our services at Inland Terminal Oss? Please fill in the contact form below and we will contact you.
Peronal advice
I would like to tell you more about our service at Inland Terminal Oss. Call or email me for the possibilities and tailor-made advice.