Van Berkel Logistics combines container transport with bulk transport
Van Berkel Logistics loads bulk goods into upright containers to enable bulk and container transport combinations. This way, we can load higher volumes and avoid the need for liner bags. We use calibrated weigh bridges to weigh the loaded containers, with a maximum deviation of 20 kilogrammes. Our terminal in Veghel has an extensive environmental permit, which means that we can transship and transport a wide range of residual materials with this combination method.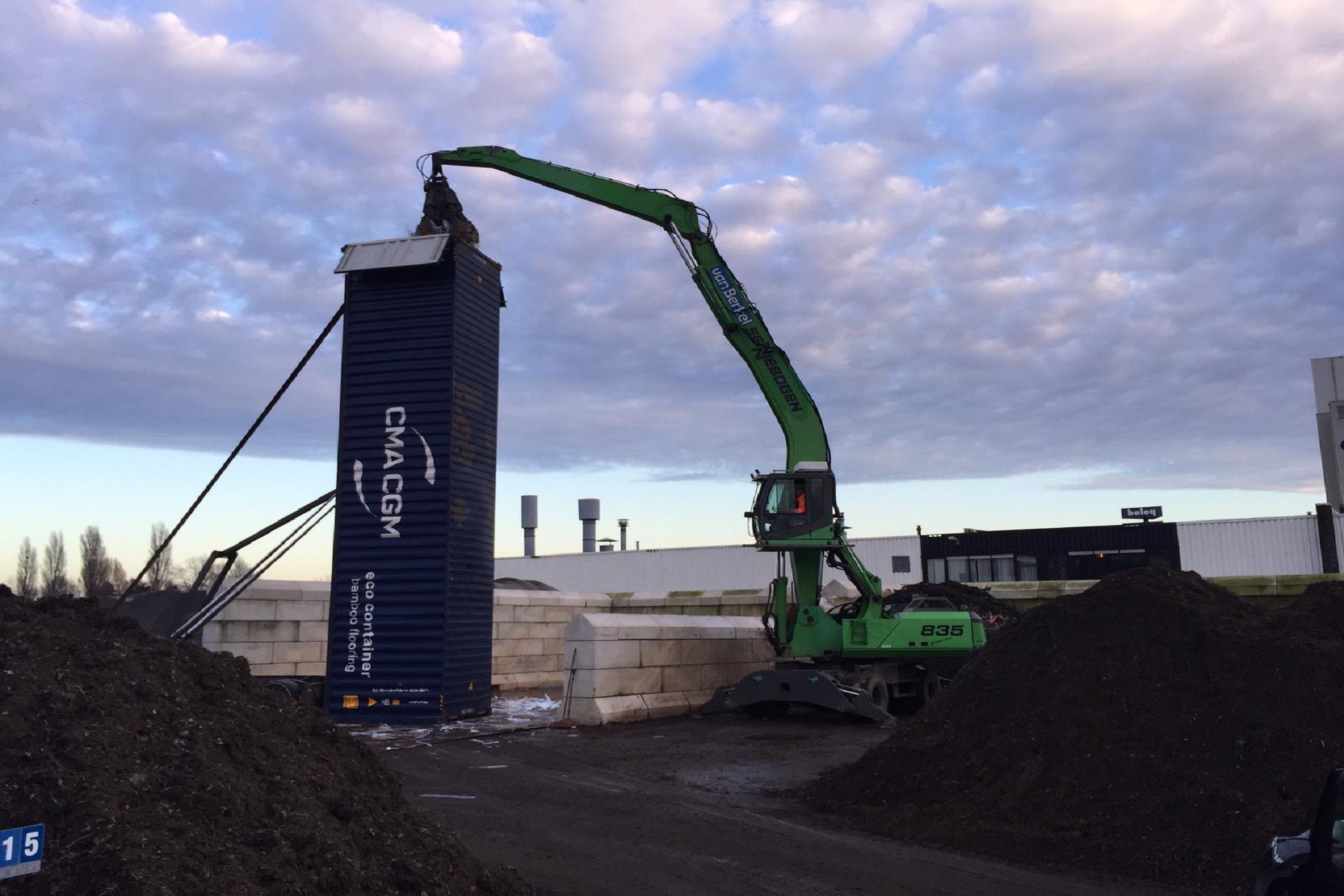 Combined transport service
We offer a number of complementary services for combined transport:
Preparation of containers for bulk transport
Attachment of liner bags
Conditioning and upgrading of containers
Cleaning of tank containers for food products
Vertical container loading
Container tilting
Horizontal container loading for bulk, such as for tyres or wood
Learn more?
Would you like to know what we can do for you with our services of container transport and bulk combination? Please fill in the contact form below and we will contact you.
Personal advice
I would like to tell you more about combined transport. Call or email me for the possibilities and tailor-made advice.