Client
Daanen Shipping & Logistics
Division
Van Berkel Logistics
In addition to the commonplace 40-foot, 45-foot, and 20-foot containers, we are regularly asked to handle loads with different dimensions. For example, a barge delivered a reel in a 20-foot open-top container to our Inland Terminal Veghel. Working with Gaffert B.V Gaffert B.V. of Veghel, we unloaded the 4.15-m reel and transported it to the customer with a Euro low loader.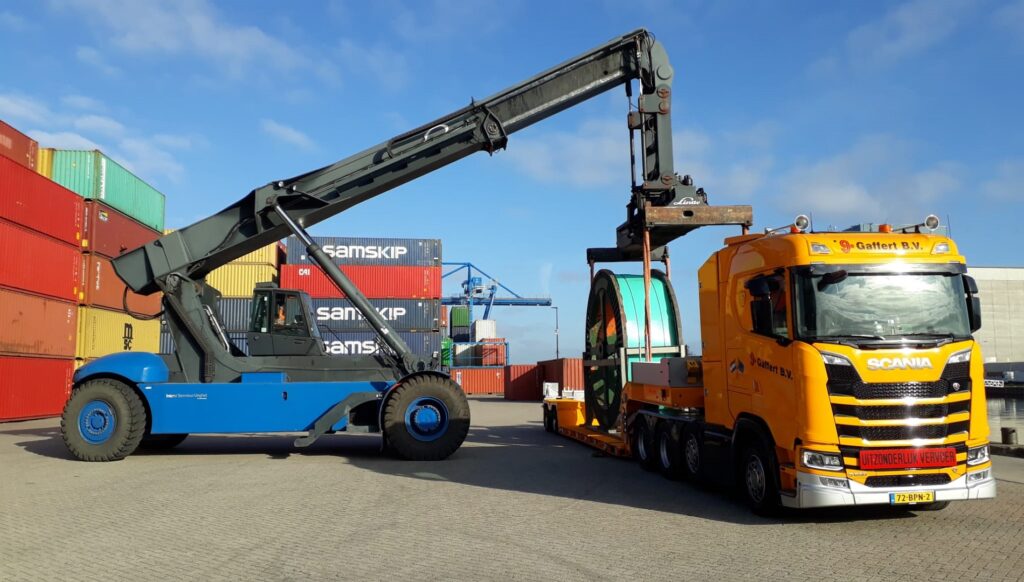 Questions or further information
If you have questions about this project or would like to receive more information about (oversized or normal-sized container transport, please get in touch.